Welcome to Faith Lutheran Church
Special Offerings
Special Offerings for Thanksgiving amount to $326. Half of the offerings went to the upcoming North Scott High School Dance Marathon to benefit Iowa Stead Children's Hospital. The other half went to Lutheran Lakeside in support of the camp.
Special offerings collected for Christmas totaled $1806. Half of the offerings were given to the North Scott Food Pantry and the other half went to Lutheran Lakeside in support of their camp.
Thank you for your generosity in supporting these organizations.
North Scott Food Pantry
The North Scott Food Pantry needs for February are canned meat, canned meals and granola bars.
Thank you for your support of our 'Souper Bowl of Giving' soup collection on Super Bowl Sunday! We donated  123 cans of soup to the North Scott Food Pantry!
Summer Camp Registration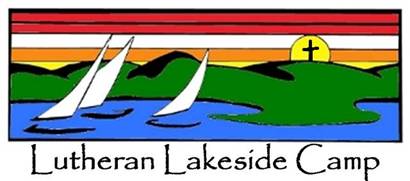 Registration for Summer Confirmation Camp at Lutheran Lakeside, Spirit Lake, IA, is open. We will be going July 26-31. There is also a Junior Camp for those who have complete grades 6-8.
Everyone needs to register online here.
Faith will pay $150 of the fee for every youth registered through our church, and there is an early bird discount of $50 if you register by Feb 28.
We are inviting adults to join us for an Adult Mission to camp the same week. Please contact Pastor Carrie for details.
Join Our High School Youth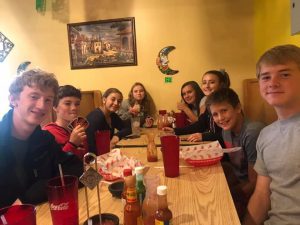 The following fun opportunities are available to High School Youth this year:
High School Youth Group will meet every Wednesday evening from 7-8:30 pm in the Youth Room for games, snacks and Bible study. Our first study will be on the book of Job as we consider the struggles that we face in this life.
High School Monthly Events will occur immediately after the 10:30am worship services on the second Sunday of each month. We will go out for lunch and then do a fun activity.
The Summer Mission Trip will now be to West Virginia with Serve Boldly on July 11-18. Upcoming fund raising for the mission trip include:

Best Choice Save-A-Label — Each UPC is worth three cents.
Cinnamon Rolls – Palm Sunday weekend April 4-5 we will be selling baked and take and bake rolls.
Thank you for your financial and prayer support!
Friends are always welcome to join any of these events, please invite them to come!
Subscribe to our Newsletter