Thank your for your financial support of our ministries! To see all giving options, click here.
Welcome to Faith Lutheran Church
Faith Responds to Covid-19
Dear Faith Lutheran Church Friends,
To follow the recommendations from the CDC and the Iowa Department of Public Health, we are suspending all in-person gatherings until mid-May or until the recommendations change. This includes all worship services, Sunday School, Confirmation, choirs, meetings, all outside organizations, and pastor visitations except in cases of emergency.
This is a preventative measure to protect those that are vulnerable.
Stay socially connected through updates on our  website and facebook.
Online worship is on Saturdays at 5pm. You may also watch the video later.
Faith Connects is a daily check-in and prayer time using online conferencing on weekdays at 7pm, except for Maundy Thursday and Holy Friday.
Our office is open during the week from 8am-12pm so feel free to call us.
If you need to stop by, please call ahead and  knock when you arrive.
We ask that you not forget the church financially in these days as we still have ministry to do, staff to pay, expenses to be met, and your giving makes all of that possible.
God promises to be with us in the wilderness of this time. Jesus promised to be with us always until the end of time. The Spirit is our advocate and guide even (especially) when we cannot see the road ahead.
These are unprecedented times, and we thank you for continuing to do the work of God's kingdom, watching out for one another, loving one another, supporting one another, perhaps in more creative ways, but always pouring out the love of God to your neighbor. Blessings to you all.
To see Pastor Carrie's full letter to the congregation from 3/17  click here.
Online Resources during Covid-19
North Scott Food Pantry
The North Scott Food Pantry needs for April are pasta, spaghetti sauce and side dishes.
If you are among the age group of less risk for COVID 19, call 285-8444 if you can help us. We are short of volunteers…
Summer Camp Registration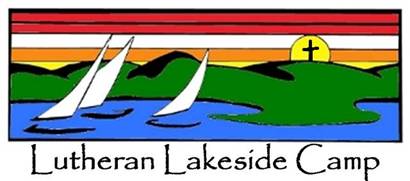 Registration for Summer Confirmation Camp at Lutheran Lakeside, Spirit Lake, IA, is open. We will be going July 26-31. There is also a Junior Camp for those who have complete grades 6-8.
Everyone needs to register online here. Faith will pay $150 of the fee for every youth registered through our church, and there is an early bird discount of $50 if you register by Feb 28. We are inviting adults to join us for an Adult Mission to camp the same week. Please contact Pastor Carrie for details.
Join Our High School Youth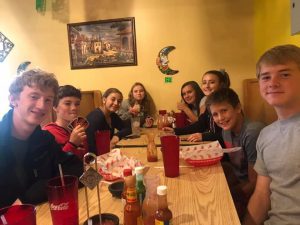 High School Youth Group meets Wednesday evenings from 7:30-8:50 pm by online conferencing using Zoom.
Please contact the church if you would like to join the group or invite friend! Friends are always welcome!
Subscribe to our Newsletter